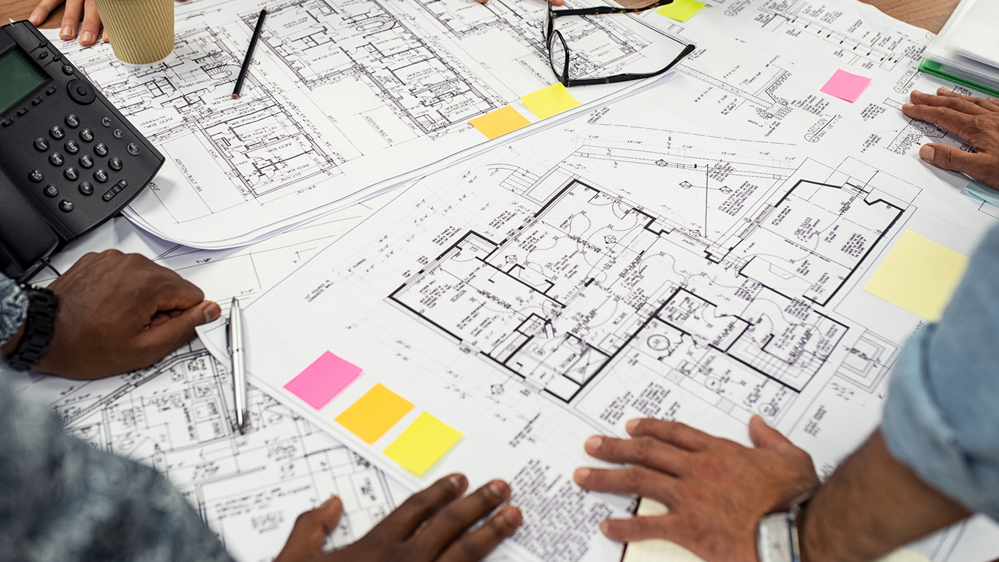 Constructing Commercial Buildings That Create Better Production Capacity
Not all spaces are created equal — especially with regards to a commercial space. Not only is it important to make sure your building is large enough to house your business' operations, but it also needs to be individualized to meet the needs of production facility. In order to make the most of your commercial building, trust the design and construction experts at Moebius Inc. to craft a design and layout that maximizes your capabilities within the confines of your building.
Construction Management
Ensuring your project is completed on-time and -budget is critical to the success of your construction project and in generating the appropriate return on your investment. In order to manage your construction project effectively, you can depend on the highly-qualified construction management team from Moebius Inc.
Design / Build
Designing your new commercial building is a critical step in growing your business. Not only should the space include the space and equipment for your current function, but it should also include multifunctional space to allow for changing tasks or room to grow as you do. When designing for these key areas within your floorplan, consult the experts at Moebius Inc. to help you plan your space for the future.
General Contracting
Your production floor doesn't run smoothly without the oversight and dedication of a qualified production manager. The same applies to a construction site, with the need for a qualified, skilled general contractor being integral to the success of your construction project. Tackling duties like scheduling of employees, deliveries and inspections along with quality assurance, budgeting and more, our team of general contractors is ready to manage your project with speed and efficiency.
Construction Maintenance
Keeping your commercial operations up and running at full capacity is of the utmost priority to our team as well as yours. When your facility requires maintenance, put the construction maintenance experts from Moebius Inc. to work to get you back up and running sooner.